Dr. Tim Kirwan - Sports Podiatrist
BSc(Pod)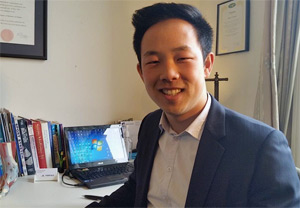 Dr. Tim Kirwan completed his studies in Podiatry at Latrobe University and has since worked in varying areas of Podiatry including general podiatric care, sports and musculoskeletal Podiatry.
A keen sportsman from a young age, Tim excelled as a soccer player but was plagued by ankle and knee ligament injuries, which hampered his sporting career and active lifestyle. This in combination with his natural interest in sport and biomechanics (how the body works) led Tim to a career in Podiatry, with a particular interest in Sports and Musculoskeletal concerns.
Tim's personal experience dealing with reoccurring injuries and his naturally caring disposition have provided him with a passion for helping others so they can get the most out of their lives, and a very real understanding and empathy for others suffering pain and injury.
Tim's academic excellence and thirst for knowledge ensures he has a great understanding of the very latest Podiatry practices and treatments. He takes a personalised and holistic approach to health and healing, utilising the most appropriate treatments for each individual case, based on the latest medical research. He is skilled in all areas of Musculoskeletal Podiatric Medicine including; biomechanical assessment and diagnosis, prescription orthotic therapy, prolotherapy (natural regenerative injection therapy), dry needling and exercise prescription in regards to supporting and strengthening muscle and soft tissue for healing.
Tim is a registered Podiatrist recognised by AHPRA.