Boronia
Looking for a Foot and Heel Clinic in Boronia?
If you've been looking for a heel and foot clinic in Boronia, foot and ankle clinic or podiatrist in Boronia, Foot & Leg Pain Clinics can help.
We're one of Australia's leading musculoskeletal podiatrists, with expertise in assisting all lower limb (toes to hips) pain, injury and degenerative concerns like arthritis including:
toes and foot fractures

foot pain and injuries

bunions

plantar fasciitis

heel pain

ankle pain, injury & arthritis

achilles tendonitis

shin splints

knee pain and arthritis
Our experienced podiatrist in Boronia has a reputation for getting results. More than a foot and heel or foot and ankle clinic in Boronia, Foot & Leg Pain Clinics can assist all your foot and leg pain concerns. Our musculoskeletal podiatrist in Boronia will work with you to find the cause of your concern and not just treat the symptoms. As foot and leg pain experts we know that one small thing can set off a chain reaction in the body so its really important we take a holistic approach, engage in a thorough assessment and accurately diagnose your condition in order to achieve successful, long-term outcomes.
BOOK YOUR APPOINTMENT TODAY
CALL 1300 328 300.
We've been the chosen podiatrists for some of the world's best athletes in Golf, Tennis, Athletics, and Cricket; for individuals who have climbed Everest, trekked to the North and South Poles, set World records and won Olympic gold medals. We've also assisted thousands of mums, dads, kids and grandparents, helping them to heal injuries, decrease or eliminate pain and increase mobility, all without surgery and/or long-term use of medications.
Our Boronia clinic located within the specialist centre at Boronia Medical Clinic group is well equipped to cater for all foot and leg pain needs.
If you or your family suffer from any foot or leg pain, arthritis or injuries arrange a consultation with our experienced podiatrist in Boronia today.
TO BOOK YOUR APPOINTMENT - CALL 1300 328 300.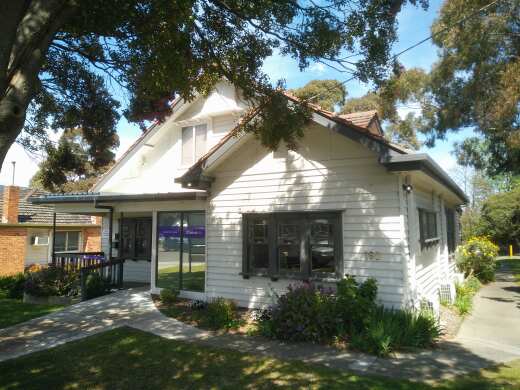 160 Boronia Rd, Boronia 1300 328 300