Brighton
A Leading Podiatrist in Brighton
As Melbourne's leading Musculoskeletal podiatrist clinic, we are more than just a Brighton foot and ankle clinic or foot and heel clinic located in Brighton. We have many years of experience treating pain, injury and degenerative concerns of the entire foot and leg.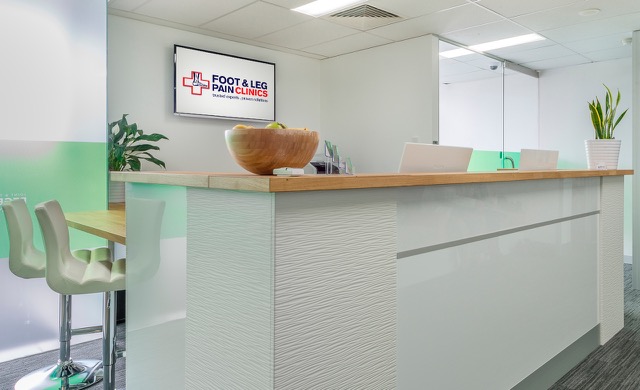 Please note, we have now merged our Brighton and Cheltenham clinics into a larger, newer musculoskeletal podiatry clinic in Bayside, located just up the road, near the corner of Nepean Highway & South Rd in Moorabbin. This allows us to provide all of the very latest treatments in one location including; Prolotherapy, ultrasound guided treatments and natural injection therapies to assist joint and tissue injury and arthritis.
T

O BOOK AN APPOINTMENT

with our lower limb expert and musculoskeletal podiatrist from Brighton,

CALL 1300 328 300
More and more Australians are finding themselves in need of help for a range of problems concerning the feet, ankles, knees, legs and hips. Heel pain, knee pain and knee arthritis, particularly, are a rapidly growing concern that requires assistance from a lower limb expert. These concerns need expert assistance from someone with particular expertise in musculoskeletal medicine and biomechanics of the entire lower limb. As a specific musculoskeletal podiatrist clinic our Brighton podiatrist has the required specialised and appropriate expertise to assist all your foot and leg pain, injury and degenerative conditions..
With our expertise extending past the foot, heel and ankle to include the rest of the leg, knee and hip, we are more able to assess the whole lower limb structure to better determine the exact cause and contributing factors of your condition instead of just treating the individually located symptoms. What happens with one area of the lower limb can have a direct impact on another, that's why it's important to seek treatment from someone with particular expertise in the entire lower limb structure.
Our musculoskeletal podiatrist from Brighton, now at our new Bayside location, is one of Australia's leading musculoskeletal podiatrists and foot, knee and leg pain experts, who has over 20 years experience in diagnosing and treating conditions associated with pain, injury and degenerative concerns like arthritis as well as growth and development concerns in children and adolescents.
Make an appointment today and let us help you to reduce pain, heal injuries, regenerate tissues and increase mobility and function, as quickly as possible.
BOOK YOUR APPOINTMENT TODAY
CALL

1300 328 300

.
Address: G07a, 999 Nepean Highway Moorabbin (just off the Nepean Highway/South Rd intersection)1300 328 300